Following their recent visit to Norway, we asked our partners from ABS Italy, Daniele Beretta, Regional Business Manager, and Damiano Carretta, Genetic Service Specialist, to shed some light on their experience connecting with Geno, Norwegian dairy farmers, and local breeding advisors. Clutching their thoughts towards how they will now help their customers, dairy farmers in Italy optimize their herd's performance with Norwegian Red genetics.
Daniele Beretta - Regional Business Manager
Your view on Geno managing its genetics improvement program and its objectives
In Norway, the rules governing dairy farming are different from what we are used to in Italy: small and medium-sized farms (60-120 lactating animals), functionality, technology, and interpretation of computer data. The Norwegian Red genetics has been developed with pride and made available globally by Geno.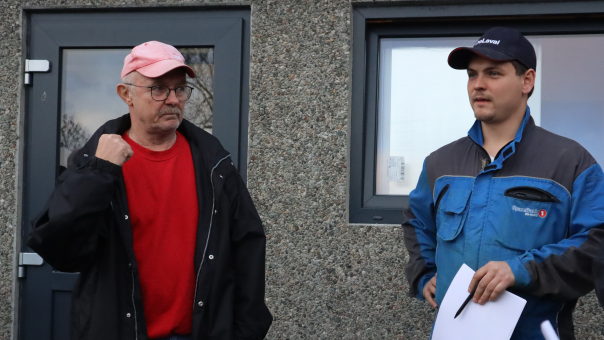 Geno can benefit from a nucleus of 200,000 pure cows, representing more than 98% of the dairy cattle present in the country, supported and advised by a team of around 600 veterinarians and about 120 AI technicians. 55% of milk in Norway comes from cows milked in robot systems, a strong indication of the elevated level of technology and automation of dairy farming.
The breeding objectives are clear: a robust and medium size cow with high milk production, a high focus on solids Kgs, excellent fertility, great udder conformation, and health. A work that can be carried out on a population that is 95% made up of cows registered in the National Recording System with a quota of genotyped animals that is fast growing every year. The genetic progress on all traits has been significant over the past 20 years and the enormous amount of data available on the Norwegian Red cows' population has been one key to success.
How do you witness the Norwegian farms' general profile?
From visiting three different farms in the Rogaland area, we can see that the farm facilities are very clean and rational. The calm temperament of the animals immediately catches the eye, fed with grass silage and capable of remaining pregnant most of the time at first insemination. Heifers first calve at 22 months old, and the breed is recognized as easy calving.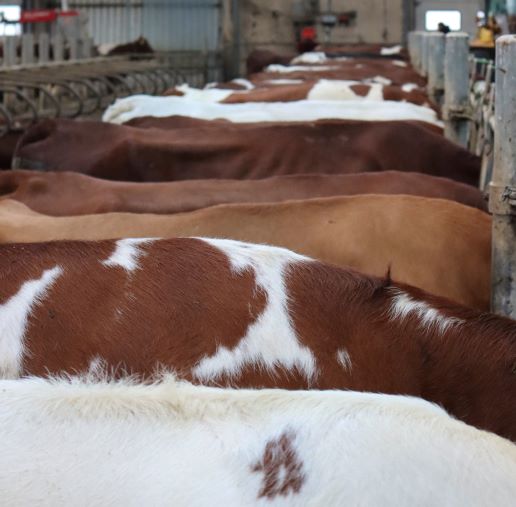 As far as production is concerned, Norwegian Red cows produce respectable volumes of about 10,000-12,000 milk Kg per lactation, remaining healthy and lasting for many lactations. The qualitative parameters are also interesting with average fat at 4.5%, protein at 3.6%, and somatic cells at around 100,000.
Talking to the farmers, we were positively surprised by their high level of satisfaction. The milk quota regime is still in place in Norway and historically farmers have received a fair milk price, and possibilities for expanding milk production buying quota in the market are managed in a good way.
Your observation of Geno's innovative projects on health and sustainability
The Norwegian Dairy Herd Recording system plays an important function to help improve cow's health and fertility through genetics, while at the same time increasing milk production. A strong focus has also been placed on resistance to mastitis and ketosis, and the continuous work around improving NR genetics has also gifted the population with exceptional general health profiles. The transition period, the most critical period, in terms of health, production, and profitability for cows, seems not to be an issue for Norwegian Red cows.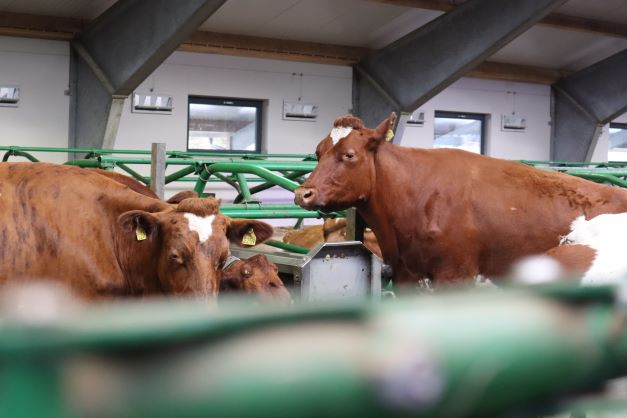 Geno's Feed Efficiency and Methane monitoring projects are also worth the applause. Two parameters are continuously studied using the latest generation of automated stations for monitoring and interpreting field data.
Your overall impression of Norwegian Red genetics
Not only thanks to the breed's general adaptability to different management and environmental conditions but also the adoption of accurate data and the high degree of technology. I am more convinced that Norwegian Red is now proving to be among the most profitable, reliable, and sustainable dairy cattle breeds in the world. And I am excited to recommend Norwegian Red genetics as the right breed to be used for crossbreeding efficiently to Italian dairy farmers.
Damiano Carretta - Genetic Service Specialist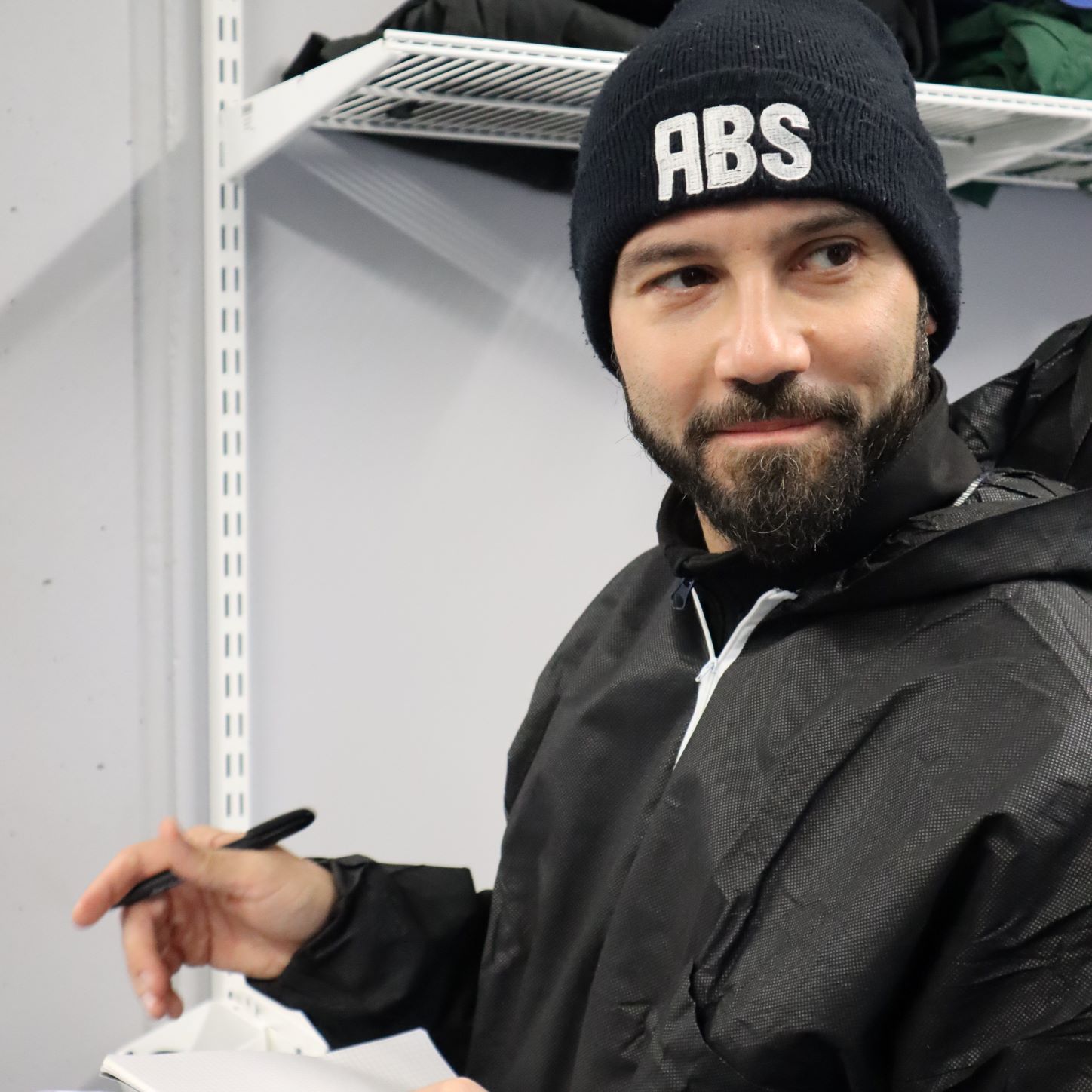 Your reflections on your recent visit to Norway with Geno and Norwegian Red
One of the purposes of my trip to Norway was to see pure Norwegian Red cows, meet and learn from Geno and dairy farmers there, and have a better understanding of how to develop my job as a genetic service specialist for customers doing crossbreeding with Norwegian Red.
But I had another important purpose: to come back to Italy with good arguments and first-hand experience to challenge people that are still skeptical about crossbreeding and Norwegian Red due to false myths or misinformation that has been built over the years in the industry. At the same time, it was important for me to reinforce my beliefs.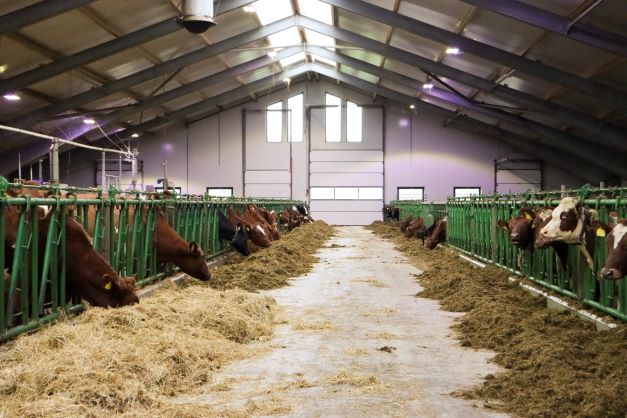 I fully gained what I was looking for. In Norway, I saw dairy farms with excellent management driven by technology and data, great animal welfare, and high health status (which I was prepared to see) but what struck me the most was seeing the excellent milk production Norwegian Red cows can deliver. Keep in mind that in Norway cows spend summertime grazing and their diet is certainly not comparable to what Italian high-production herds have.
Cows had an average of 10,000-12,000 milk Kg per lactation with impressive reproductive performances. These results are comparable to what the best ABS customers reach, but it was achieved with all pure Norwegian Red cows! Combining the best genetics from the two breeds would result in even better results.
Your impressions of Norwegian Red genetics
Norwegian Red genetics has made considerable progress both in conformation and production. When considering Norwegian Red bulls, we now have available, their profile is matching very well with the needs of Italian dairy farmers: very high milk solids production and excellent udder conformation and not extremely small in stature (top bull now is 12222 Skoien and he's a great example) while maintaining fertility and health breeding values above any other dairy breed. Surely the benefits dairy farmers can expect from crossbreeding with Norwegian Red are more significant now than in the past.
How would you assist dairy farmers in Italy with Norwegian Red genetics?
We should remember that we have several ways to help our customers to achieve genetic progress: mating plans, sexed semen & beef strategy, and genomic testing. This can be achieved by pure breeding or crossbreeding.
The focal point is that every dairy farmer is unique and has his own needs and targets, and each of them needs tailored advice to help them improve genetics and profitability. The key is listening to them, understanding what they need, and giving them the best advice.
I'm sure that in Italy, among our customers, there are dairy farmers who could be really facilitated and satisfied by crossbreeding, we just need to better understand who they are. And if they want to crossbreed as their system, they can be assured with the Norwegian Red because it is the best breed to use!
The key takeaway from your visit to Norway with Geno
In conclusion, I was able to touch an extraordinary reality in Norway and I am convinced that we have an excellent opportunity, for dairy farms that want to approach crossbreeding, to help them make genetic progress with the best breed, with the best product, with the best technicians and with the best services they can do it with!