Geno is pleased to announce and welcome back Diego Galli as the new Regional Sales Manager for the EMEA (Europe, Middle East, and Africa). Based in Milan, Italy, Galli will be responsible for spearheading Geno's ambitious business and sales strategies and strengthening Geno's position as the leading dairy breed genetics company in the global arena.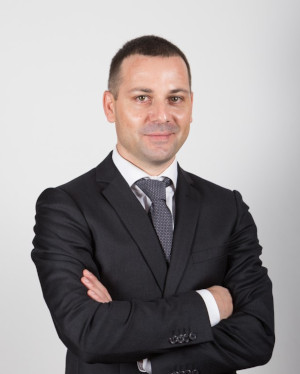 Diego Galli. photo: Diego Galli.
Galli is no stranger to Geno and the dairy breeding genetics industry. He returns to Geno after spending four years as Area Sales Manager for Geno's key partner, ABS Global, in Italy, where he already worked collaboratively with Geno in leading the strategic sales and business development for Norwegian Red.
Prior to working with ABS Global, Diego was the Managing Director of Geno Global's subsidiary company in Italy from 2010 to 2016, where he introduced and established the Norwegian Red breed's distribution in the country. During his successful leadership tenure with Geno, Galli has contributed to Norwegian Red's brand awareness, rapid business, and sales growth, and built a strong customer base in the region.
Galli started his biotechnology and breeding genetics career in 2004, beginning with the pigs' genetics industry; he then moved to dairy cattle from 2006 in technical and sales advisory roles. Graduated in Animal Production Science in Italy, Diego also holds an Executive MBA degree from Politecnico di Milano School of Management (2018-2020).